DIGGERS FOR HIRE
At Ryan Plant Hire we have diggers of all sizes ranging from 3ton to 20ton.  All our diggers come with a large array of buckets and attachments such as grapples, mulchers, augers, rockbreakers, hedgecutters, tree shears, pole erectors etc.
This gives us great versatility as we have the equipment to take on various different projects.
Our diggers are well-maintained and come with qualified, highly experienced operators.
We supply Diggers and Drivers on an hourly rate and we also quote for priced work. To talk to us about any project, large or small – construction, forestry, site clearance or anything else – CONTACT US.
Ryan Plant Hire supply diggers and excavators for projects across Leinster, in Carlow, Dublin, Kildare, Kilkenny, Laois, Longford, Louth, Meath, Offaly, Westmeath, Wexford and Wicklow.
Diggers/Excavators Sizes Available:
digger excavator 1
digger excavator 2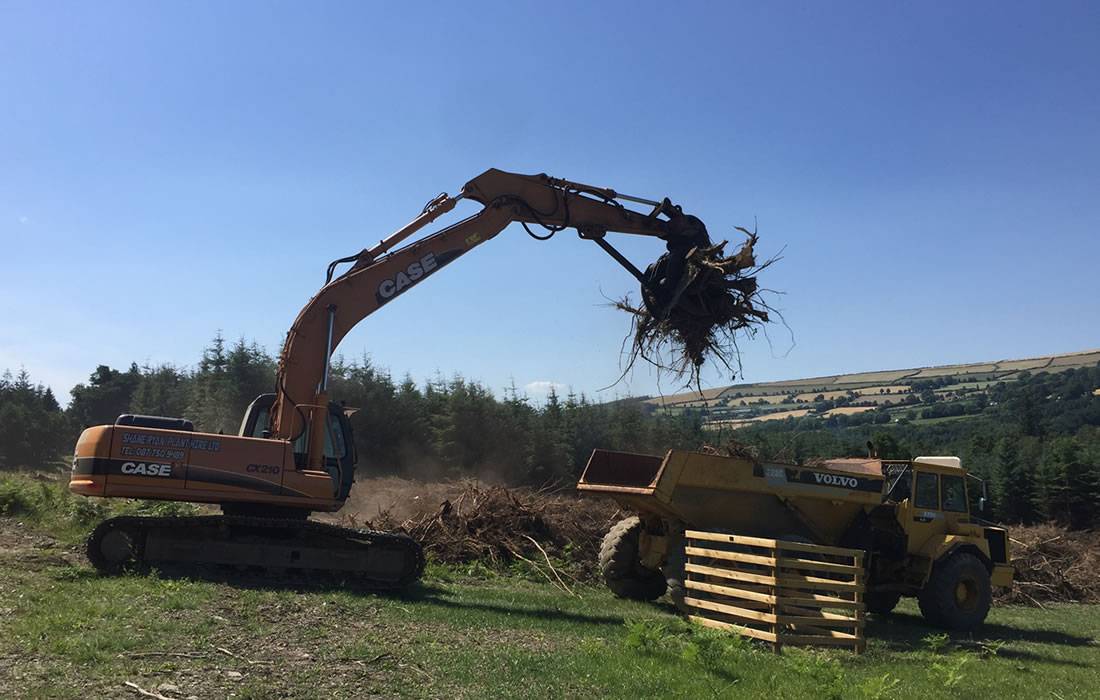 digger excavator 3
digger excavator 4
digger excavator 5
digger excavator 5
A few words from our customers
Vincent Wilson
Bullford Business Campus, Kilcoole
Ryan Plant Hire have recently completed some extension road works in our site at Bullford Business Campus for our Company. We have found them at all times to be efficient, helpful and flexible when needed. The work has been completed within the times required and to a high standard.
Niamh
New Residential Build
Shane recently did the groundworks at our site and we couldn't be happier, Shane was extremely helpful and efficient. He went out of his way to offer professional advice which has helped us with the next steps of our build. Would highly recommend Ryan Plant Hire.
We worked with Ryan Plant Hire on a new site development in Wicklow and found them to be reliable and very good to work with. The project came in on budget and was completed on time. The standard of supervision was very good and we would be happy to work with Ryan Plant Hire again in the future.