PIPEWORK
We have a team of highly experienced groundworkers and the necessary equipment to lay pipework of any kind.
FOUNDATIONS
We have the machinery and experienced groundworkers to competently dig and pour the foundations for any structure including new residential and commercial builds.
To talk to us about Groundworks projects – CONTACT US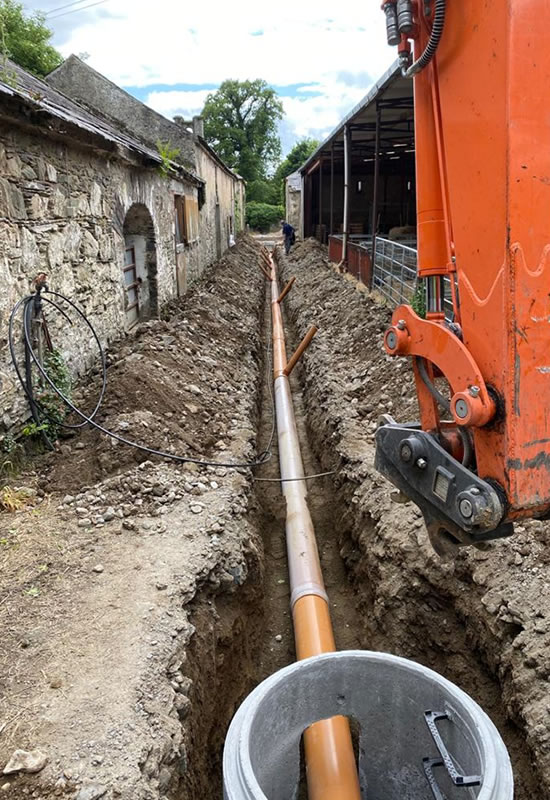 A few words from our customers
Vincent Wilson
Bullford Business Campus, Kilcoole
Ryan Plant Hire have recently completed some extension road works in our site at Bullford Business Campus for our Company. We have found them at all times to be efficient, helpful and flexible when needed. The work has been completed within the times required and to a high standard.
Niamh
New Residential Build
Shane recently did the groundworks at our site and we couldn't be happier, Shane was extremely helpful and efficient. He went out of his way to offer professional advice which has helped us with the next steps of our build. Would highly recommend Ryan Plant Hire.
We worked with Ryan Plant Hire on a new site development in Wicklow and found them to be reliable and very good to work with. The project came in on budget and was completed on time. The standard of supervision was very good and we would be happy to work with Ryan Plant Hire again in the future.